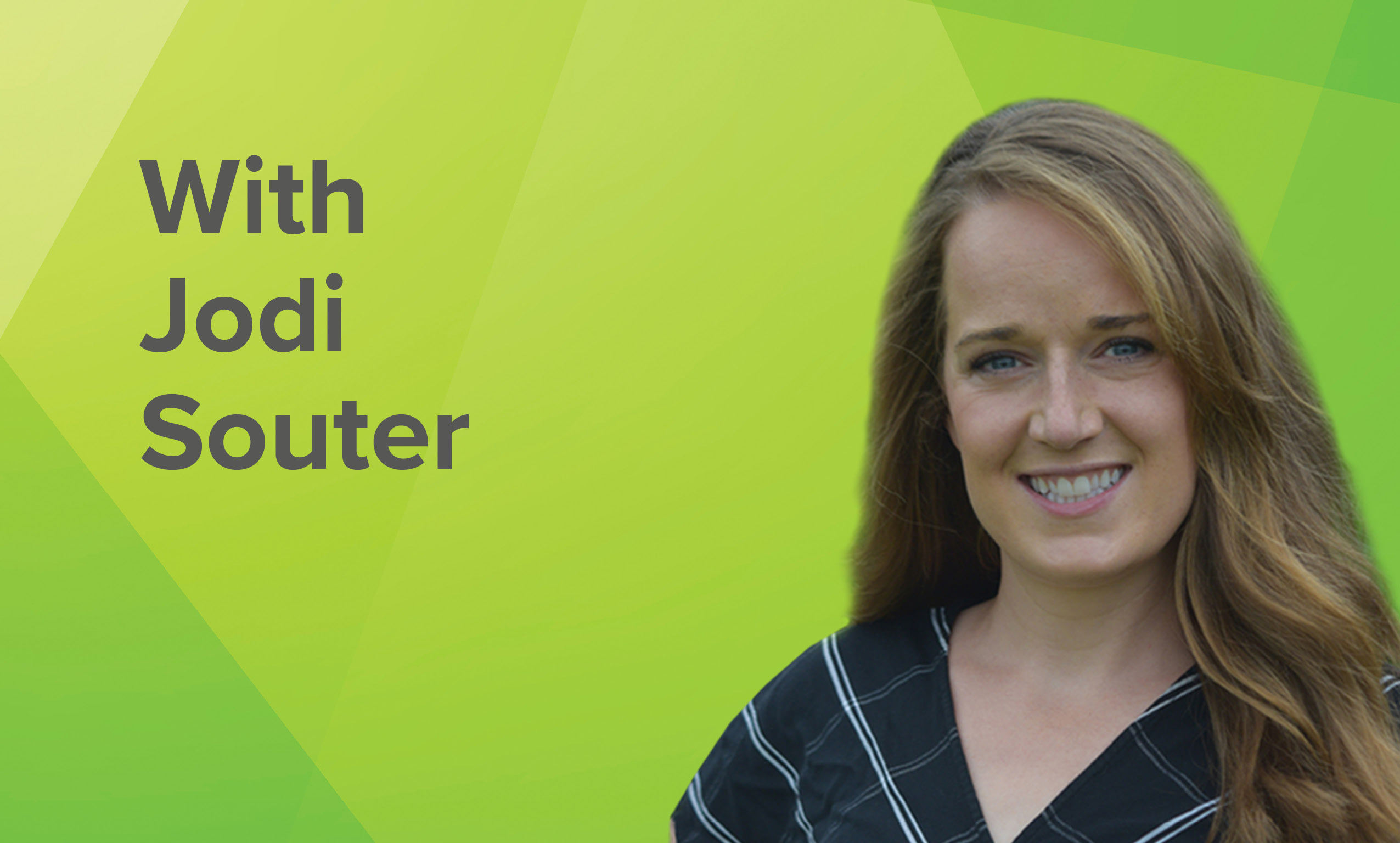 Former collegiate long-distance runner Jodi Souter didn't exactly intend on becoming a plant breeder. In fact, she says, "I didn't really know what I wanted to do when I went into university. I'd been accepted into a couple of different programs, and I actually ended up in arts and science for two years. With my school counselor's help, I recognized that I was setting myself up for a plant science degree. I knew what a plant breeder did, but I'd never even given it a second thought until I took my first introductory plant breeding class. It was just like that light bulb moment. It was like one or two classes in, and I thought, 'This is what I'm supposed to do for the rest of my life.'"
Luckily, an extra year of sports eligibility allowed Souter to compete in long-distance running and was the impetus she needed to pursue a master's, and eventually, a Ph.D. in plant breeding. Upon graduation, she returned home to her family's Saskatchewan farm to help out with harvest while plotting her next career move.
Building a business plan
"Working on the family farm gave me a little bit of time to think about where I wanted to go with my career and how best I could use my talent to help Canadian agriculture. And I just thought to myself, 'What is going to make me most productive?'. And I came up with the conclusion that that would be through a business," she says.
After working as a contract plant breeder for several years, Souter started her own private plant breeding company, J4 Agri-Science. The business focuses on objectives in pulse and specialty crops that will advance North American agriculture. Souter says "J4 Agri-Science offers an alternative to government and academic breeding programs. Being a private or independent plant breeder, we can do things that they potentially can't do. And it's that gap that we really want to fill in. It's the flexibility that we add. We can react to the changing environment quite a bit quicker. So I think that gives us a little bit of an advantage compared to other breeding programs."
Traveling the world for answers
Before the Covid pandemic, Souter was chosen as a Nuffield Farming Scholar. The program awards scholarships to approximately 20 individuals in industries related to food and farming each year. The funding allows recipients to study and travel overseas to learn more about a topic they've chosen to pursue. Souter plans to research intellectual property and biotechnology laws worldwide to understand better how those frameworks can promote innovation.
"The biotechnology framework in Canada is hopefully going through some modernization and some responsible modification. My Nuffield project is looking at other countries in the world and their biotechnology laws and how potentially they're getting more opportunity to be innovative than what we are in Canada, and how that's going to affect agriculture in the next five, 10, 15, 20, 30, 50 years. I hope to build the case for some responsible changes to our plant with novel trait laws and regulations," Souter explains.
To hear more from Dr Jodi Souter, including how long-distance running has inspired her career and to learn more about her Nuffield Scholarship studies, listen to the full Podcast CLICK HERE