We are delighted to announce that our latest research paper has now been published, Increasing seed set and pollen proofing in Brassica juncea (Mustard) and Brassica napus (Rapeseed) through novel non-woven synthetic pollination control bags (Mehak Gupta, Gurpreet Kaur, Surinder Singh Banga & Daljit Singh Virk), and we're delighted with the results!
Brassica juncea and B. napus species are predominantly self-pollinated. Parchment paper or muslin cloth bags are used for controlled selfed or cross-seed production. We evaluated three non-woven synthetic pollination control bags (PCBs) for two years as replacement for the commonly used PCBs. The new synthetic PCBs were fully pollen proof since the molecular marker analysis of the random seeds set on two cytoplasmic male sterile (CMS) lines isolated with PCBs were all maternally originated.
Research showed the following:
• PBS duraweb® bags returned 47% significantly more seeds per bud than the parchment paper bags.
• Larger duraweb® bags showed 38% higher mean seed yield (g/plant) than the muslin cloth bags.
• On average, duraweb® bags produced 57% more hybrid seed set on CMS lines than the muslin cloth bags.
• Re-used duraweb® bags were statistically on par with new bags for the seed yield per plant.
• The micro-climate in duraweb® bags appeared to be more conducive for good seed set as compared to the outside and muslin cloth bags.
• In summary, PBS International duraweb® offer better options for replacing paper or muslin cloth bags in the breeding of Brassicas.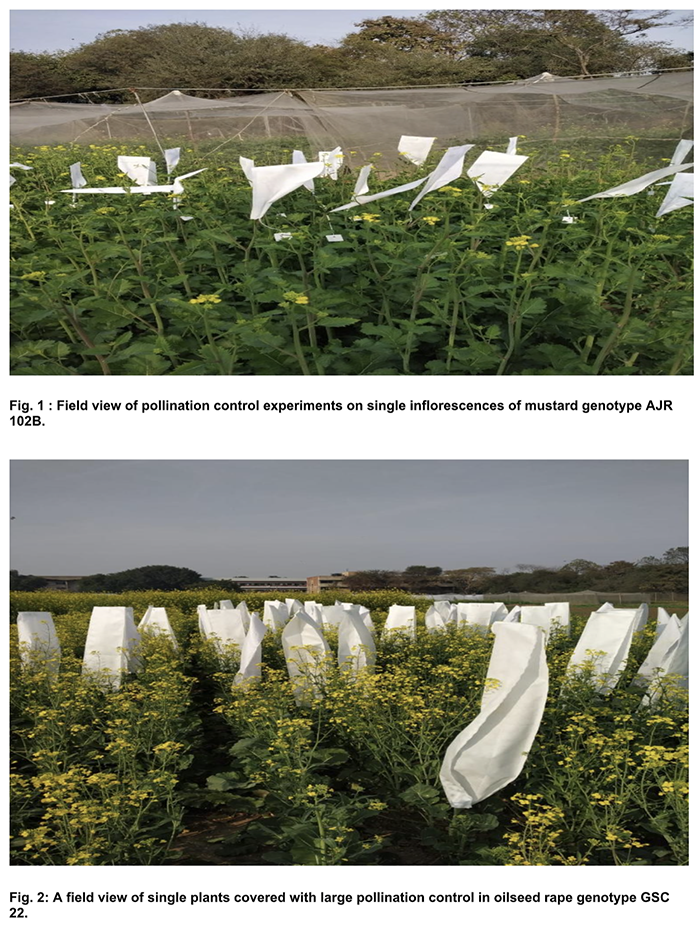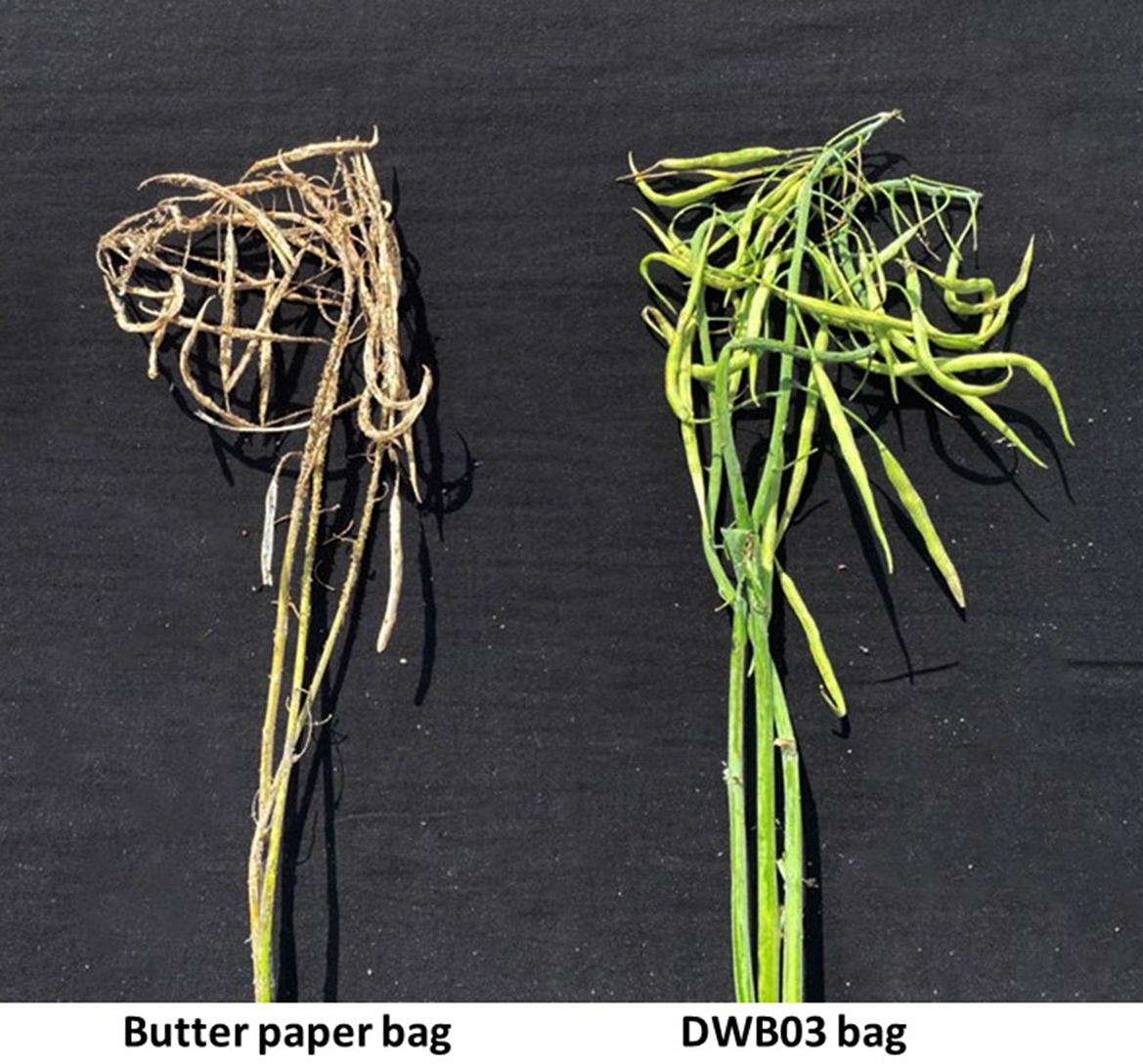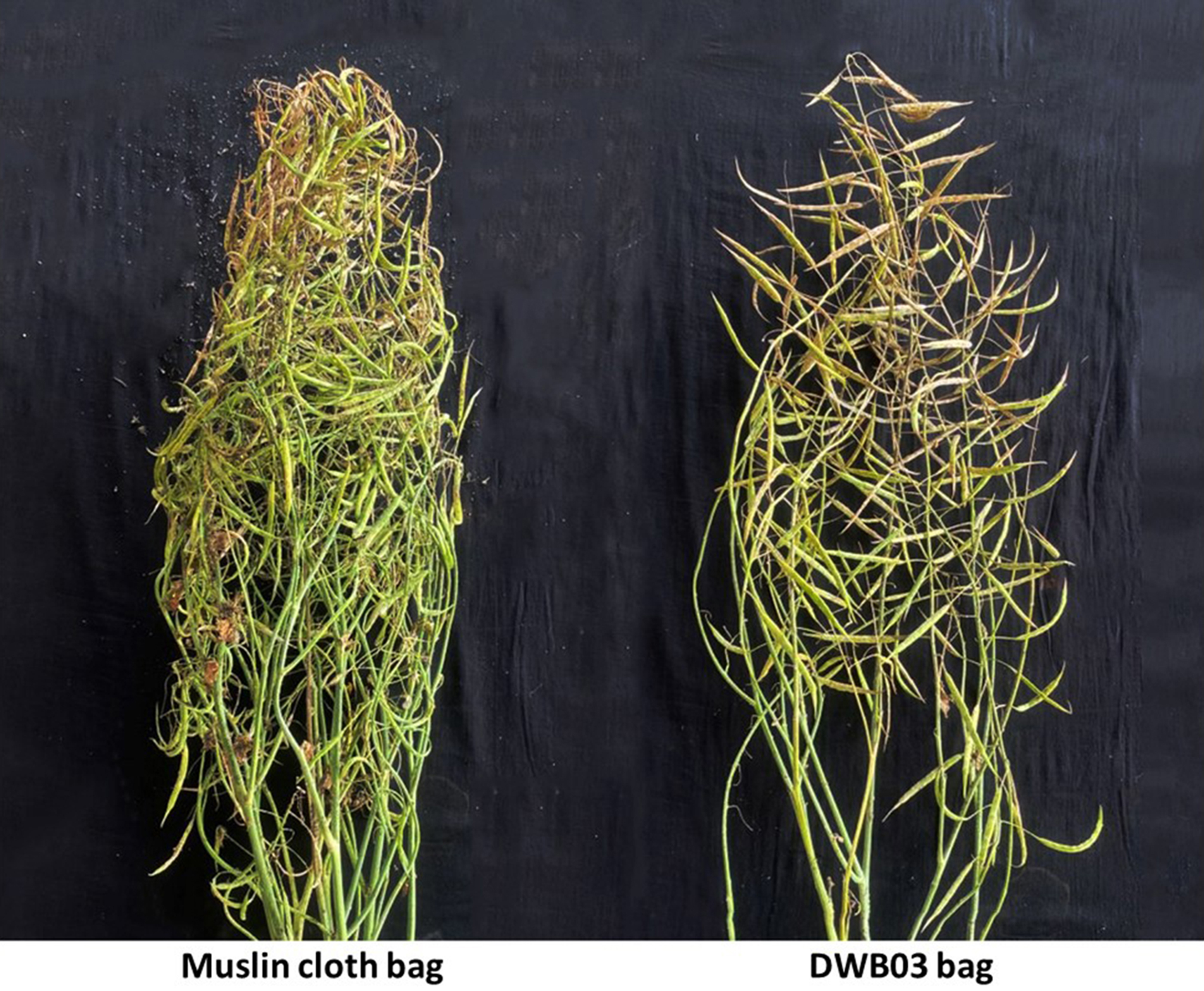 Read the published article here:
https://www.tandfonline.com/doi/full/10.1080/15427528.2022.2109546

You can read and download the full paper here: