Season 4 will share fascinating stories from leading lights in the plant breeding world such as Susan McCouch, Professor in plant breeding and genetics at Cornell University. She shares how these experiences led to the internationally-respected rice breeding program at Cornell University and its open-source ethos which guides progress and helps solve modern-day agricultural challenges globally.

Dr Salvatore Ceccarelli, formerly with the International Center for Agricultural Research in the Dry Areas (ICARDA), shares a fascinating story of leaving his home in Italy to breed forage grasses and barley for subsistence farmers in Syria.
Emily Negrin, Senior Director of Corporate Affairs at Inari, is an agriculture advocate and a scientist's best ally. She insights from a career in communicating about agriculture, and explains why consumer acceptance is one of the biggest barriers gene-editing technology faces.
Dr Narinder Dhillon, principal cucurbits breeder for the World Vegetable Center, explains how public and private sector collaboration can spur innovation, as part of his global vegetable breeding journey.
Dr Ksenija Gasic, Professor of Horticulture at Clemson University, takes us on a fruit-breeding journey from Serbia to the United States. She explains what it was like as a PhD student at the University of Novi Sad during the Balkan conflict and explains why it takes up to 20 years to produce a new peach cultivar.
These are just samples of some of the intriguing conversations taking part in season 4.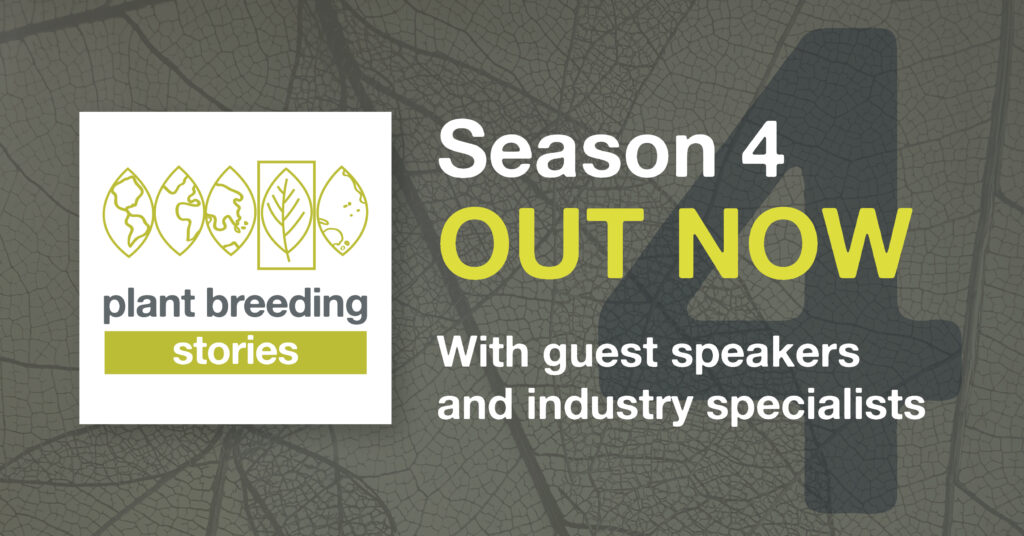 If you haven't managed catch up with seasons 1-3 click here
You can also access our latest episodes  on Instagram and LinkedIn