We had a fantastic day attending the Plant Breeding Fit for the Future conference in Birmingham, England, this week.  The conference was jointly hosted by Crop Health & Protection (CHAP) and the Soil Association and PBS International were proud to be official sponsors of the event.   
It was great to hear presentations from Tim Benton (Chatham House) , Paul Gosling (AHDB), Tom Macmillan (RAU), and many other fantastic speakers, including our very own CEO, Hannah Senior, who chaired a panel on the Role and Potential of Plant Breeding.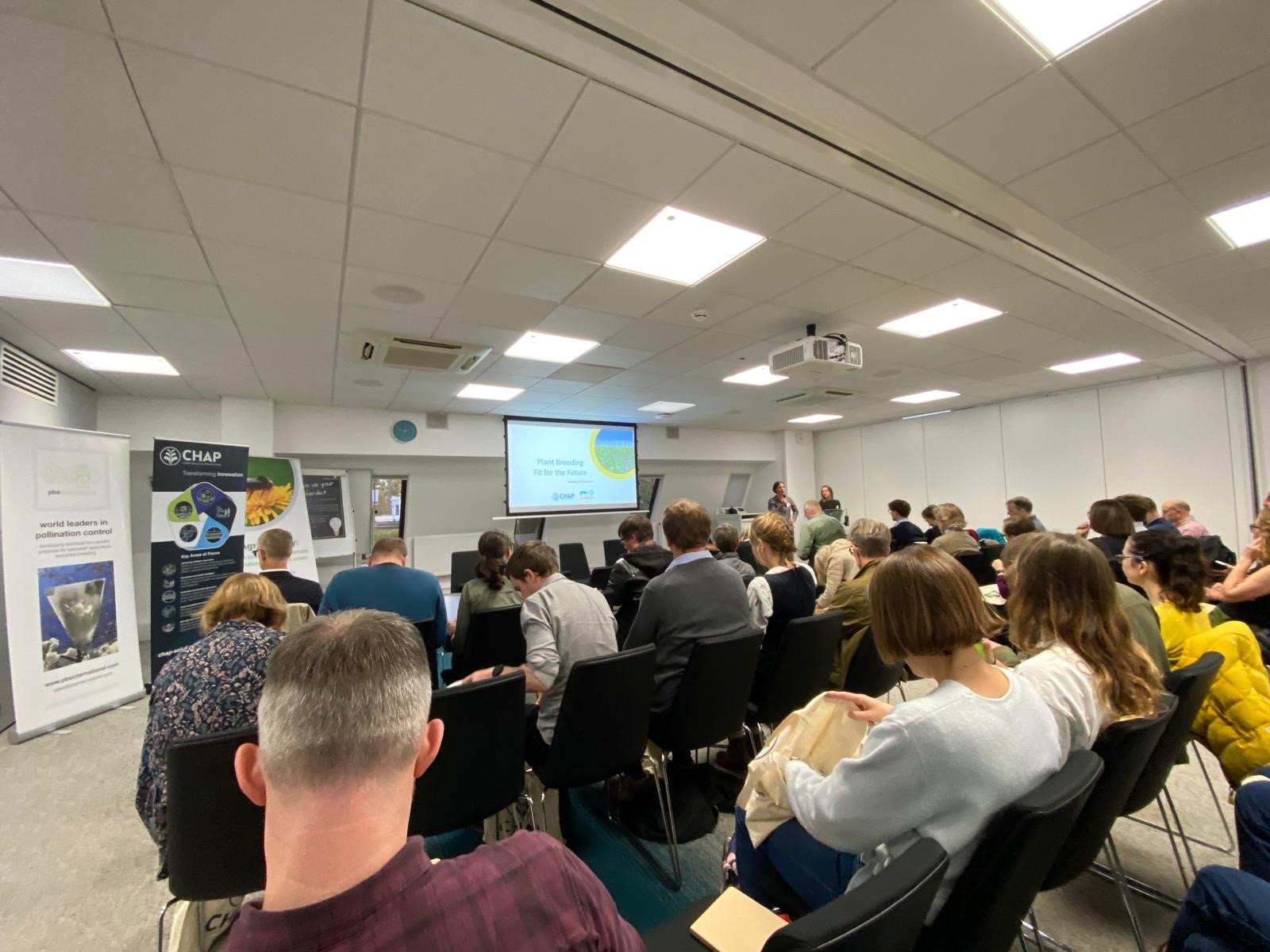 Together we explored how plant breeding can contribute to a more sustainable future for the UK, discussing ideas on how our industry can collaborate and work towards this challenge together.
It was great to celebrate the many wonderful achievements we have made within plant breeding in the UK, and explore ways in which we can build on and improve things moving forward.
A big thanks to the CHAP and Soil Association teams for all their hard work in pulling this event together, and for their tireless work to keep things running smoothly on the day of the conference!