PBS International CEO Hannah Senior recently presented research supporting the use of pollination control tents to facilitate seed production under changing climate conditions. The scientific seed symposium organized by Leibniz Institute of Plant Genetics and Crop Plant Research (IPK) was held in Mid-March, & brought together over 200 plant scientists and industry leaders from 33 countries to discuss how impact of a changing climate on seed production & management.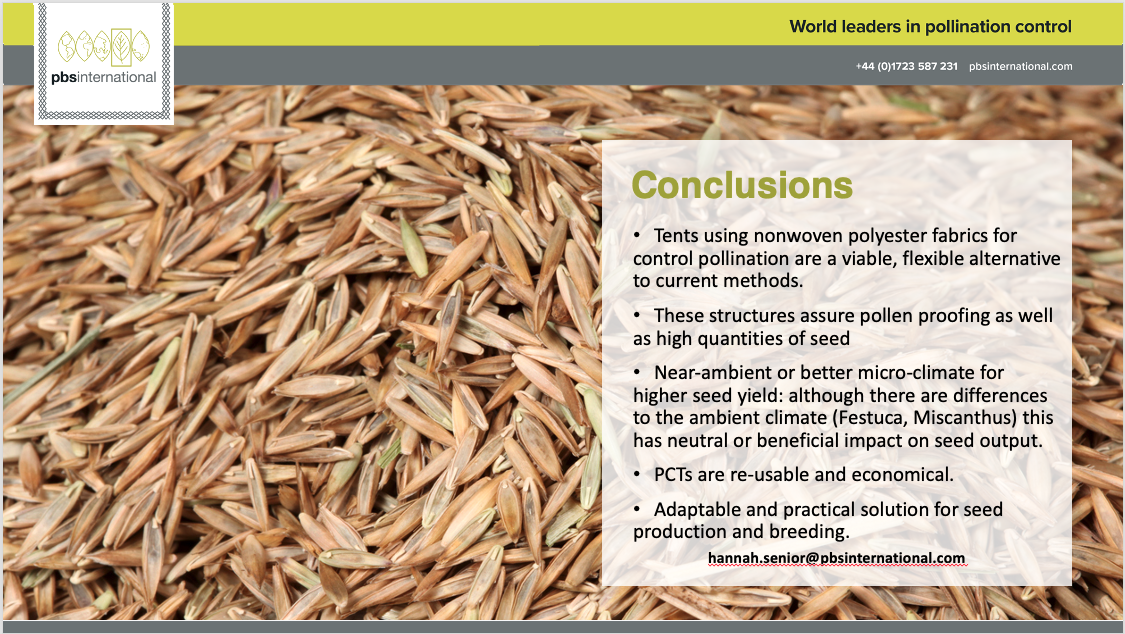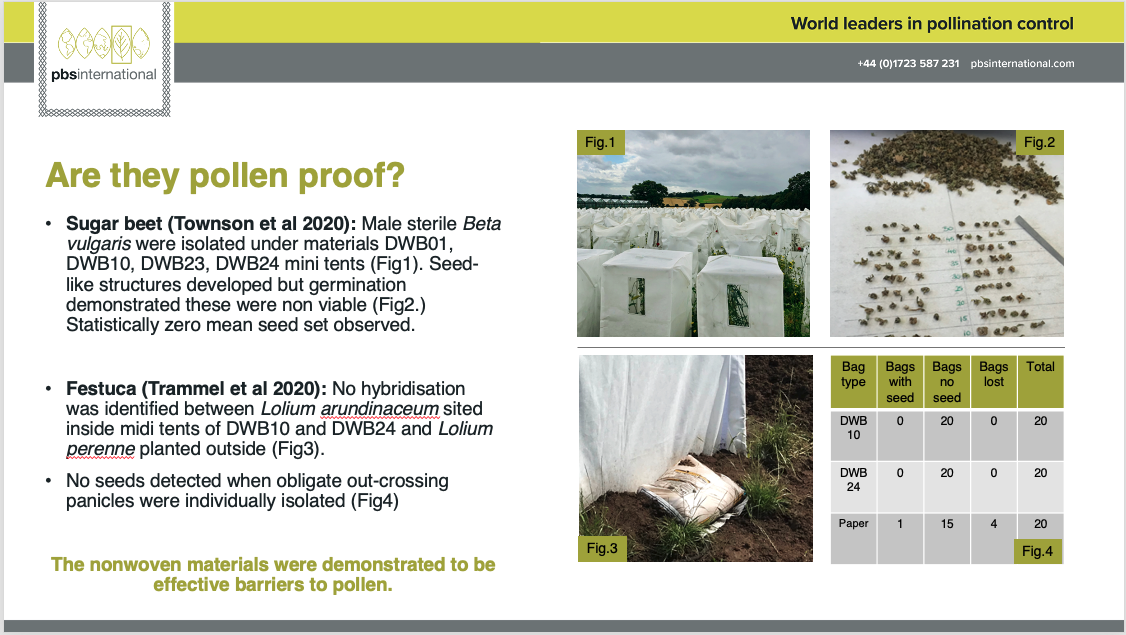 Unpredictable weather events due to climate change challenge seed production practices; unexpected heat, cold, and storms can make planned sites untenable.  Hannah outlined how our pollination control tents offer a unique and effective means to adapt.  She presented a summary of several published papers, demonstrating that our proprietary duraweb non-woven fabric pollination control tents (PCTs) offer a practical, convenient way to improve seed production. Among the supporting research presented:
PCTs assure pollen-proofing to maintain genetic purity.
PCTs increase the quantity and quality of seed compared to open-pollinated plots.
The impact of PCTs on the microclimate around the plants
PBS International's Technical Manager, Professor Daljit Virk commented "This event was very well attended and we enjoyed a diverse range of presentations about seed production, storage, and analysis across a wide range of plant types.  We were pleased to bring an additional dimension to the discussion by sharing the innovations we have created and the research we have done".
Climate change continues to be one of the significant challenges for agriculture. We are proud to be part of these critical discussions and will continue to conduct research that leads to innovative pollination control solutions to address changing environmental conditions.
See the full Scientific Seed Symposium HERE