We're delighted to announce that our CEO, Hannah Senior, will become President of the National Association of Plant Breeders (NAPB) in August 2022!  This forms part of a 4-year term for Hannah on the Executive Committee, working with others from the plant breeding community who have similarly stepped up to help lead this vibrant organisation. 
The National Association of Plant Breeders is a scientific organisation that advocates for and raises awareness of plant breeding, connects plant breeders, and supports their professional development.  The mission is to "strengthen plant breeding to promote food security, quality of life and a sustainable future".
Based primarily in the USA, NAPB aims to appeal to plant breeders working with any and all species, using any and all techniques.  It is an all-volunteer organisation, which makes it highly responsive to members needs and ideas, run via committees dedicated to various priorities including advocacy, education, as well as especially working vibrant groups for graduate students and early career members.
Typical NAPB activities include organising informative professional development events for plant breeders, advocating for plant breeding and germplasm preservation, and communicating the work that this community does do to the wider agricultural, scientific and public communities.  NAPB also believes in sharing the dynamism of plant breeding to attract the next generation of plant breeders.  For instance, the Borlaug Scholars programme inspires and mentors graduates and undergraduates with an interest in plant breeding, encouraging them to explore what a career in this discipline might look like and helping them to pursue their ambitions.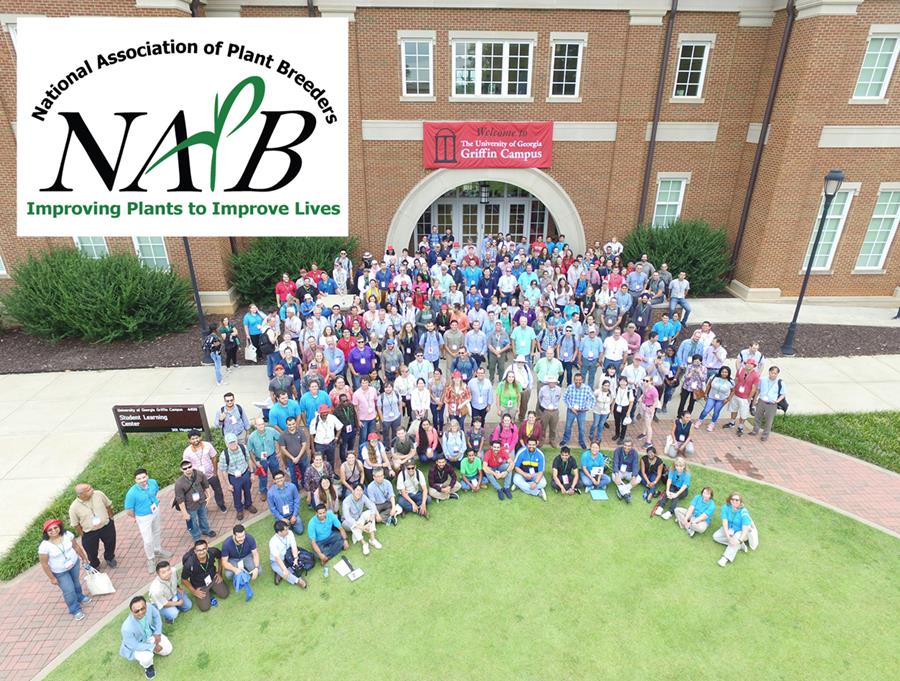 Hannah says "I plan to continue building on my predecessors' successes, raising awareness about the importance and dynamism of plant breeding, as well as building opportunities for networking, sharing knowledge, and professional development.  I hope to bring my international orientation and enthusiasm for entrepreneurial approaches to the role, building collaborations and opportunities with other organisations in the process.  If you'd like to know more about NAPB or are interested in connecting with the organisation, get in touch!"
You can also find out more about the work of the NAPB here www.plantbreeding.org